The Best iPhone 4 Features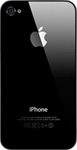 Here are the best new features of the new iPhone 4.
Front Facing Camera
Video calls are now made possible with the new iPhone's front facing camera. You will also be able to switch between the front and back camera during your video call. Video calling is known as "Face Time".
Rear Camera
The camera on the back of the iPhone has been improved to 5MB as well as an LED flash.
Video Recording
Video recording has been improved and you can now shoot HD video (720p). Once you have shot your video, there will be a new app available (iMovie for iPhone) for US$4.99 that allows you to edit the video straight from your phone similar to how you would in iMovie on your Mac.
Screen
Named the "Retina Display" is the highest resolution screen in any phone. This makes for watching movies, or reading lots of clear, crisp text.
Multitasking (Software)
With the new iPhone OS (iOS), you are now able to run apps in the background whilst opening another app. You can then flick back to an app at any time and resume from where you left off just the same as your computer can.
Other Software Improvements
There are also a bunch of iOS improvements such as organising apps into folders, improved Mail and now iBooks - a free app that allows you to browse, download and read eBooks.
Purchasing
The iPhone 4 goes on sale in the US on 24th June 2010. And the new iPhone OS (iOS) will be available as a free upgrade for your existing iPhone or iPod Touch on June 21st 2010.
Should I upgrade?
I don't see a need to upgrade from the iPhone 3Gs to the iPhone 4. Perhaps if you are on the original iPhone or iPhone 3G it might be a worthwhile upgrade, but video calling and an improved camera isn't enough to make me switch. Especially since it is still available in a 16GB or 32GB model.
< Back to
Business & Technology Blog